Our Programs
The Regional Center for Volunteerism - HandsOn Sacramento programs are designed to impact two different, but equally important groups – the volunteers who provide service to the community, and the individuals and agencies who benefit from this support. While most volunteer entities only refer volunteers to opportunities, our core programs provide actual management of volunteer projects using best practices learned through national training, research, and collaboration with our affiliates in the Hands On Network. As a result, volunteerism is more effective and our community is strengthened through the added volunteer support.
Volunteer Matching
Our online database is populated with volunteer opportunities at 450+ nonprofits in the Sacramento Region. Volunteers can connect with one-time, ongoing, and skills-based volunteer opportunities based on their desired location, impact area, and time commitment. To get started volunteering, simply visit our Volunteer Opportunities page. If you are a non-profit staff member wishing to list opportunities, you must first register on the site. Please visit our Become a Partner page.
Managed Projects
Managed projects are volunteer opportunities that HandsOn Sacramento creates, supports, and manages in non-profit agencies throughout Sacramento. Trained Volunteer Project Leaders communicate with volunteers prior to the event and oversee the project while it is happening. All managed projects:
Happen on a regular, recurring basis
Involve direct hands-on service
Are group opportunities for 4 or more people
Are led by a trained Project Leader or Volunteer Coordinator
Allow volunteers to serve when and how often they want
If you are interested in helping us expand the program by becoming a Project Leader or Partner Agency, please contact us at info@handsonsacto.org for more information.
---
Business Works
The BusinessWorks program was designed to provide a continuum of consultation, marketing, and custom volunteer project development opportunities for businesses in the Sacramento region. Working with our non-profit partners, The Regional Center for Volunteerism can develop customized volunteer efforts that engage a desired number of employees in issues most important to a company. To learn more about the BusinessWorks program and other efforts with Corporate Volunteering, visit our Corporate Page.
---
Volunteer Event Management
Because of our experience and expertise in volunteer management, HandsOn Sacramento often partners with community groups to oversee the recruitment, training registrations, and supervision of volunteers for community events. Examples include small events such as the MasterMind Treasure Hunt for 15 volunteers and the Sacramento County Homeless Count and Homeless Connect which include more than 250 volunteers. For more information on contracting with HandsOn Sacramento for these services, please contact us at info@handsonsacto.org
---
Disaster and Emergency Services
The Regional Center for Volunteerism-HandsOn Sacramento is designated by Sacramento County and CaliforniaVolunteers (the Governor's Office on Volunteerism) as the local coordinator for volunteer and donations management in times of disaster or emergency.

The Regional Center for Volunteerism facilitates the following Disaster and Emergency Services programs: The Emergency Volunteer Center, Emergency Volunteer Corps, Sacramento Region Voluntary Organizations Active in Disaster (VOAD), and the five-county Emergency Food & Shelter Program.

For more information on these programs, visit our Disaster and Emergency Services page.
---
Special Events - Days Of Service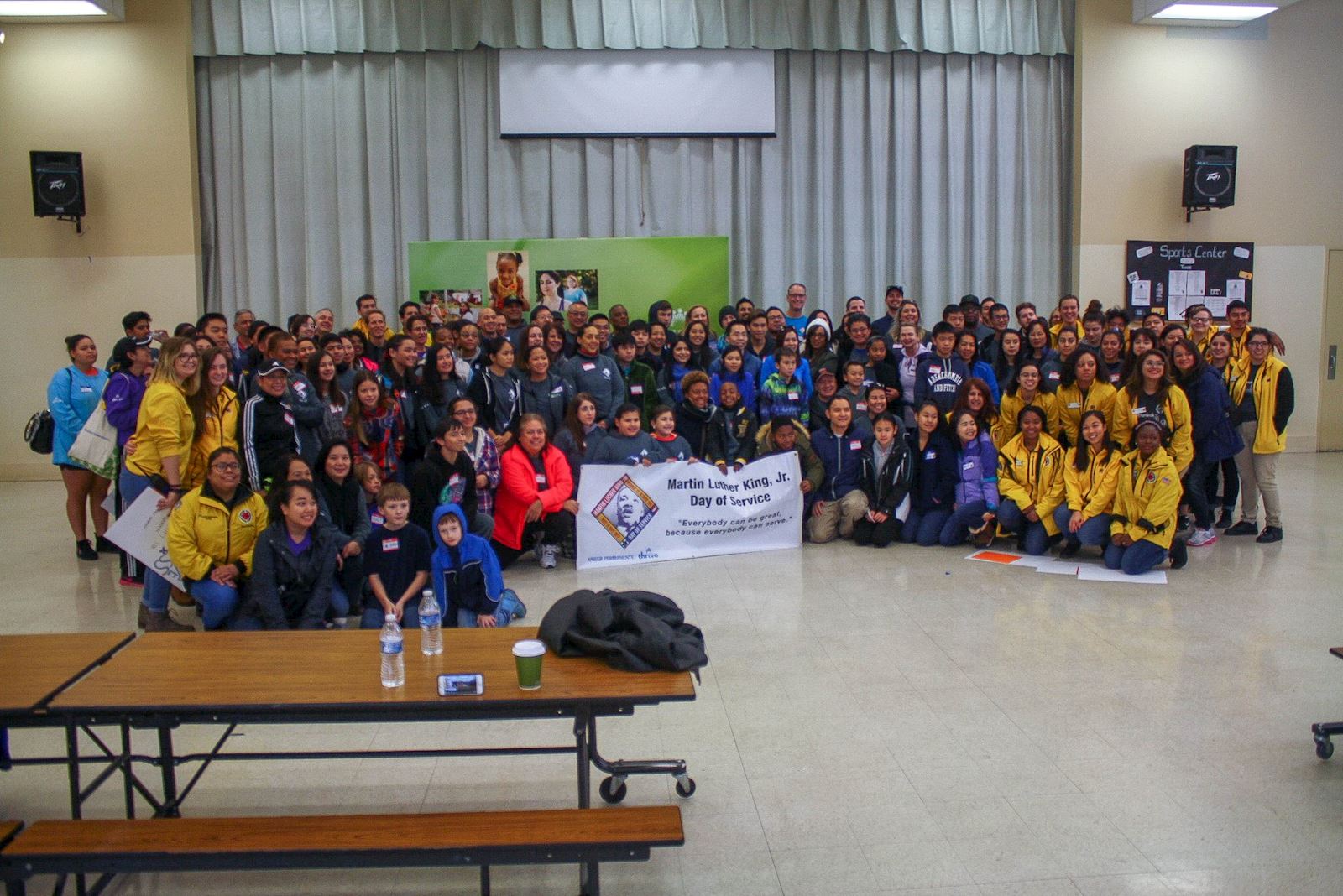 HandsOn Sacramento creates, manages, and leads several signature Volunteer Days of Service in the greater Sacramento region. These events align volunteers and corporations with millions of volunteers across the United States.
Martin Luther King, Jr. Day of Service (January)
This nationally recognized day of citizen action and volunteer service honors MLK's legacy of unity, peace, and equality by making the holiday "A DAY ON, NOT A DAY OFF." Each year, approximately 800 Sacramento Region community members come together and participate in as many as ten high-impact, hands-on service projects that strengthen communities, alleviate poverty, and acknowledge dignity and respect for all human beings.